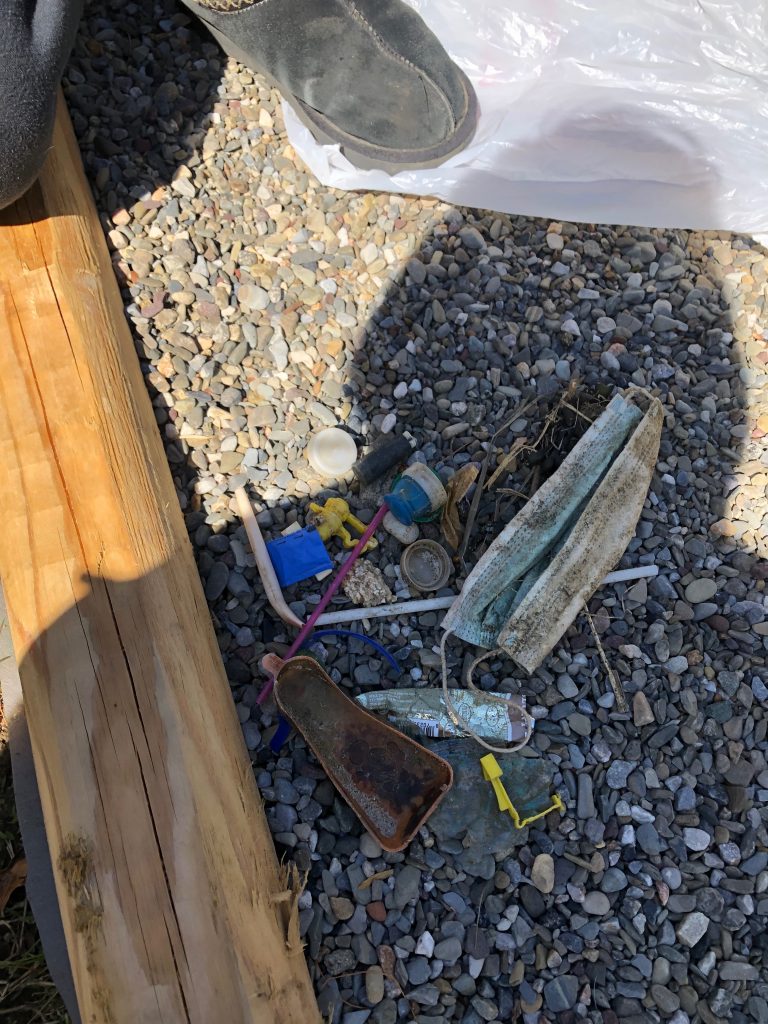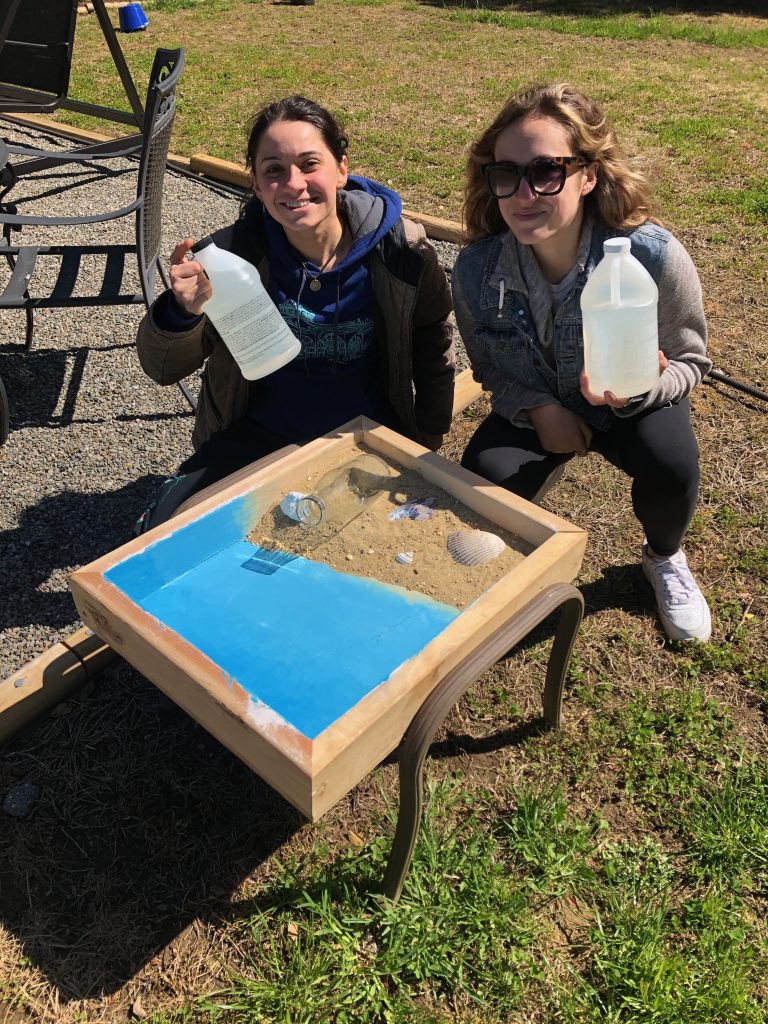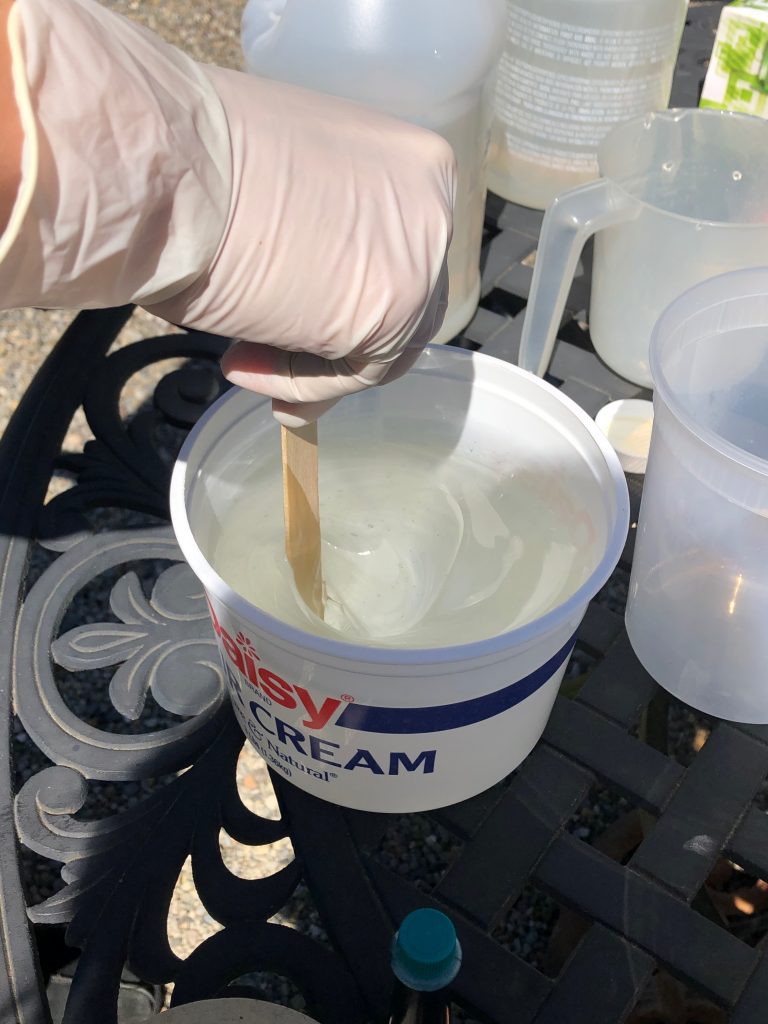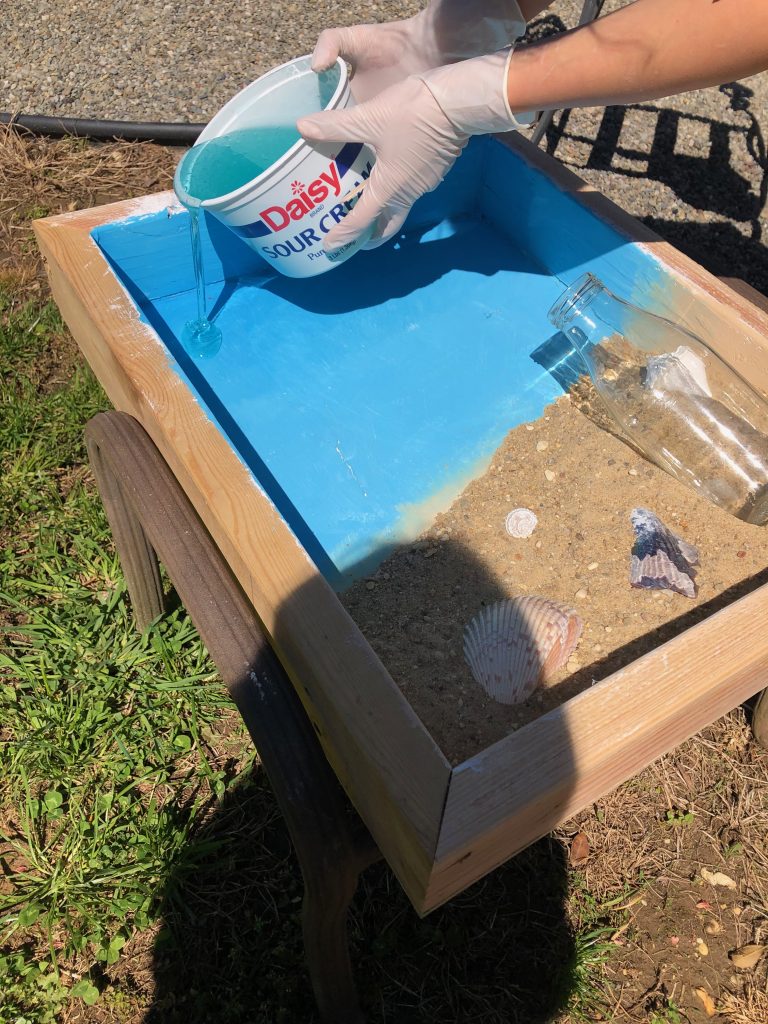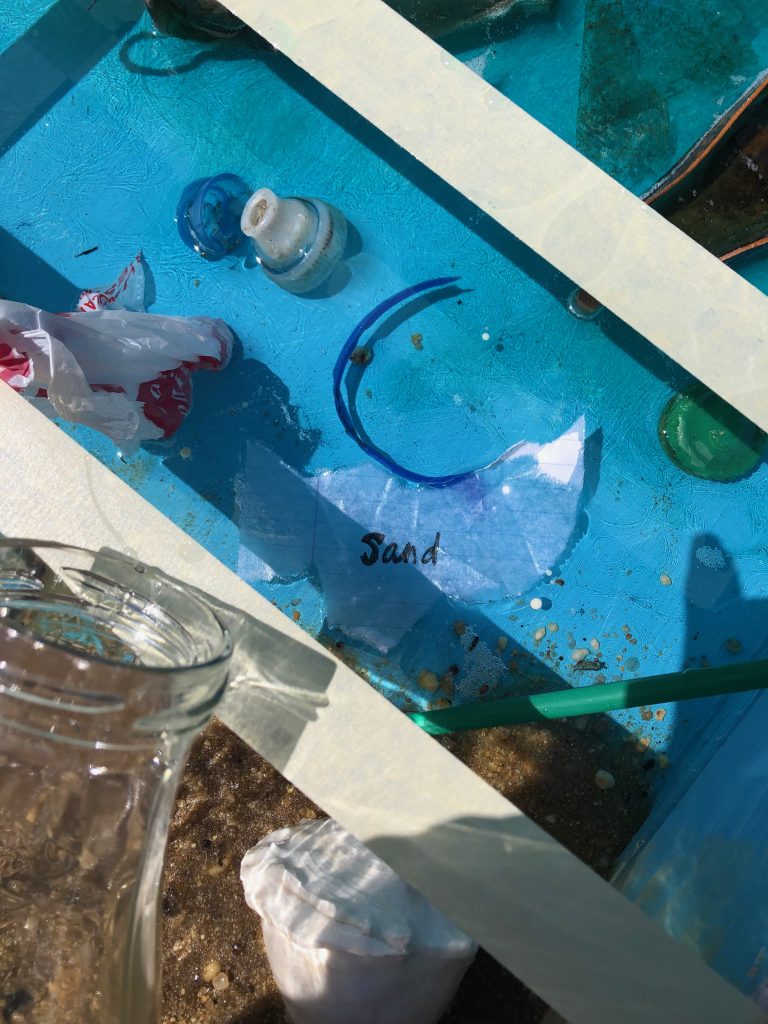 2021 D-Eco Self theme was ocean & symbols. This year the Monmouth University, AR 218 Sculpture II class had a difficult time with finding a safe way to collaborate due to Covid-19. Monmouth University seniors Ashley Mapelli, Emily Burney, & Gianna D'Ambrose spent some time throughout the semester researching symbols and thinking of a safe way to go about this exhibition this year with the help from AR 218, Professor. Callas.
To involve the community the students formed a safe beach clean up. People kept their distance, gloves and masks were worn, and everything was sanitized! Afterwards the students started the sculpture by making a frame. The frame was painted so that it would look like the ocean and sand. The second process was mixing and pouring the resin. As the students poured they would put the trash, shells, and sand that was collected by the community into the piece. The students also wrote down symbols that had deep meaning to them and set it in the resin. After everything hardened the students came up with another safe idea to involve the community.
Individual slips were made and were placed in a hanging bucket connected to the frame. Pens for the community to keep were all included so that everyone wouldn't be touching the same writing utensil. The community would then each take a slip and write down a symbol that they have a deep connection to. Afterwards they would place the slip in the glass bottle sticking out from the resin.
The name of the installation is "The Reminisce of Society" to remind the community to clean up their beaches and to recollect precious and personal meanings. The students have yet to figure out where this piece should be exhibited since the Monmouth University art gallery is closed this year.